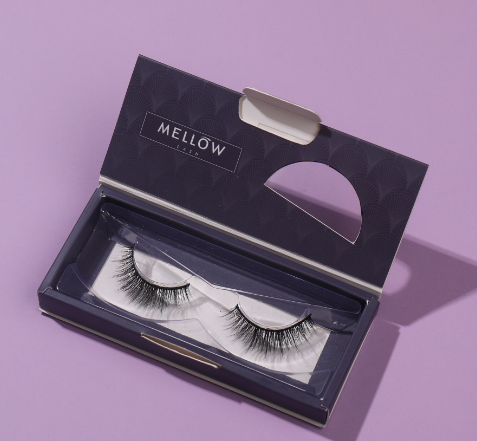 Lash Applicator may be new to you, but they're a must-have in your beauty bag regardless of whether you're a novice or a lash enthusiast! Lashes applicators are designed to aid in the administration of false lashes, providing the maximum accuracy and control with least mess and trouble.
A lash applicator is different from a pair of slanted tweezers in many ways, and we're here to explain the difference! It is quite similar to tweezers when it comes to applying , but instead of a tiny tip they have a specifically formed edge that is curved to gently and firmly hold a lash in place.
The handles are also spread out significantly wider, allowing you to have a tight grasp on your falsies while also allowing for more mobility. In only a few short strokes, you may put the lash as near as possible to your natural lash line. Lashes applicators may be used to apply a wide variety of false eyelashes, from pre-glued, to accent, and regular strip lashes.
With this rose gold cosmetic tool, you can apply fake lashes like a pro. This dual-ended lash applicator has a curved handle and comb that make it easy to pick up and apply fake eyelashes exactly where you want them. It's a must-have for every lash fanatic's beauty bag!
False lashes may be a hassle to apply, and everyone knows it. True, the end result is worth the effort, but surely there is an easier method to apply fakes? Eyelash applicators may help with that.
Our finest eyelash applicator MellowLash includes everything from tweezers to magnetic lash applicators, so you'll be set for your next big night out.
Steps to be followed before applying
Make your lashes ready. Choose your fake eyelashes and lash glue, then select where you want them to go on your lash line.
You'll also need lash adhesive to attach the lashes on your eyelids. If required, trim eyelashes using cuticle scissors, snipping them at slightly various lengths (not blunt throughout) for a more natural appearance.
To make application simpler, cut eyelash strips in half. Apply longer lashes to the outer corner of your eyes for a cat-eye effect.
Make your lashes curly. Curl your natural lashes using an eyelash curler. This will help the artificial lashes blend in with your real lashes.
Apply a coat of mascara now to minimise clumping later if you're using individual lashes. (If you're using strips, apply your mascara after you've applied your lashes.)
Make the glue. Make a small puddle of glue on the lid, your palm, or another surface. For individual lashes, you may also use the back of your palm as a palette.
How to apply
Using the curved end of the dual-ended Lash Applicator, pick up your fake lashes from the inner corner.
Make careful to measure and cut the lashes before applying them to your eye. Wait 30 seconds before putting your preferred fake eyelash adhesive to the lash band.
Holding the centre of your artificial eyelashes, push them into the top lash line to align.
To keep them in place, apply pressure with the Lash Applicator.
Use the other end of the Applicator to comb your eyelashes to eliminate any clumps and merge them into one continuous lash line.
When using the MellowLash applicator to remove fake lashes, grasp the outside border of the lashes and gently pull inside until the lash is completely gone.